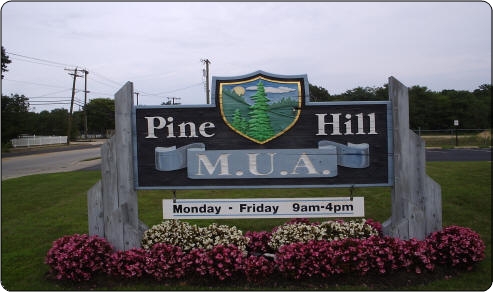 Office Hours: Monday - Friday 9am-4pm
Phone: 856-783-0739 Fax: 856-782-7161
Our goal is to provide our customers with the highest quality water possible and to give outstanding service in a professional,
courteous and timely manner in the field and in our offices
Winter Termination Program November 15th through March 15th
L I H W A P
LOW INCOME HOUSEHOLD WATER ASSISTANCE PROGRAM
The State Low Income Household Water Assistance Program (LIHWAP)can help you pay arrears for your water and sewer bills. The program may also be able to help address tax liens due to water and sewer arrears. To get more information and apply, go to waterassistance.nj.gov or call NJ211.

Make A Payment through Our Online

link on the Left
Customer Warning:
DO NOT use DOXO to pay your water/sewer bill. Using DOXO may result in a late payment fee being applied to your account or even disconnection due to non-payment. DOXO.com is a THIRD-PARTY PAYMENT WEBSITE that looks official but is NOT AFFILIATED with Pine Hill Borough MUA.


Copyright © 2021 Borough of Pine Hill.
All rights reserved. Revised: 12/14/2021